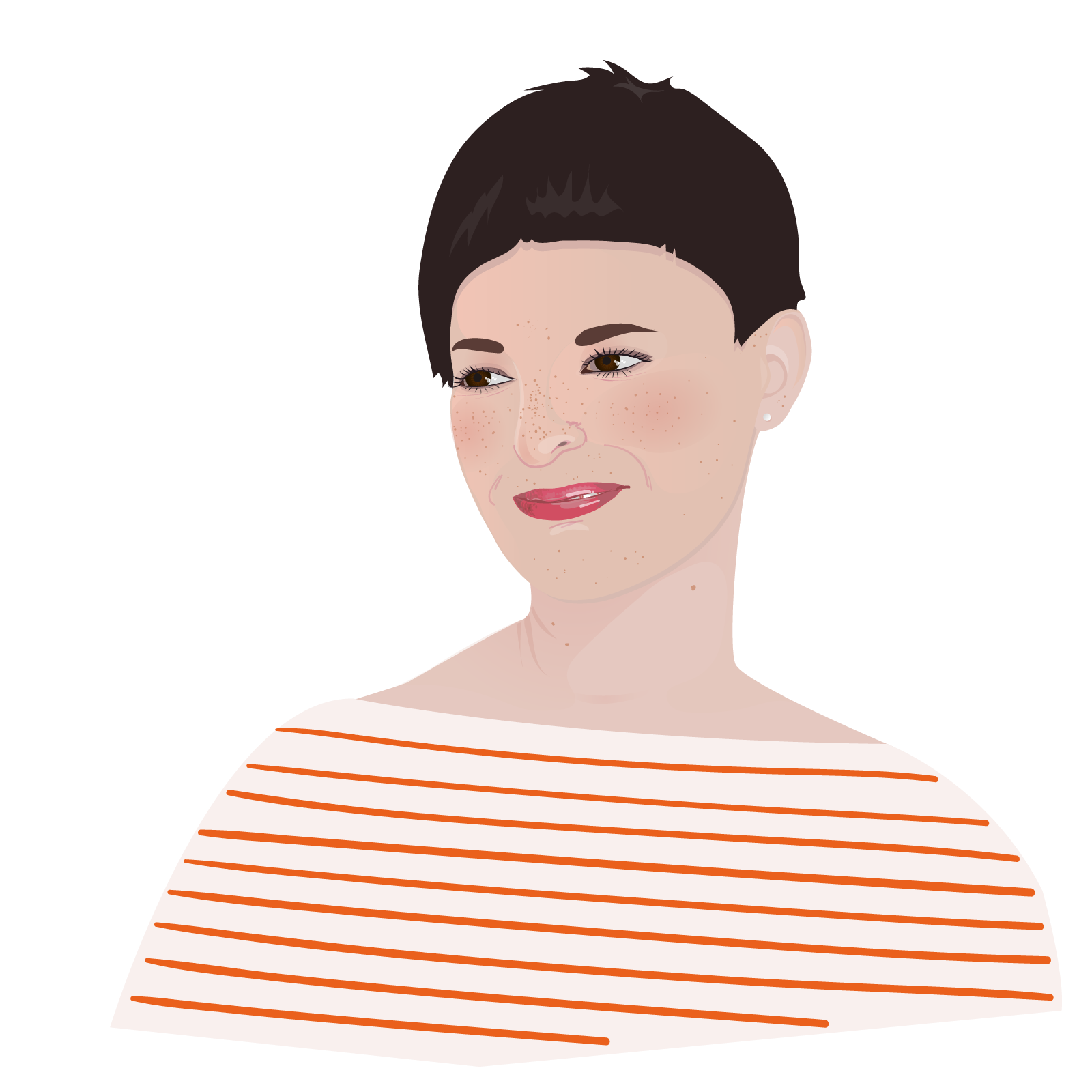 My name is Lissy Markmiller. I am freelance Illustrator and UI Designer based in Munich, Germany. I truly have a crush on character-design as well as editorial Illustration. I like to animate my drawings to give a finishing touch.
I love picking apart complex topics to make them more visually accessible. Whenever possible I garnish my work with a smile .
In case you are a paper-lover like me, you might be interested in my handprinted stationery label

finicrafts

.
In 2001 I graduated in Communication-Design from the Universitiy Of Applied Sciences Munich. After working in the e-learning industry, and then in the TV-World of Pro7Sat.1 Media AG, I began my freelance career in 2009.
My recent work has been collaboratively working for multiple global corporations and publishing companies, communication agencies and
start-ups.​​​​​​​
When I am not drawing you'll propably find me eighter on my yoga mat or paddling along in the lakes near Munich. I am very green fingered and love to get my hands dirty in my garden. When the weather turns cold, Ican be found curled up in my winged chair reading, with a nice cup of hot chocolate.
All work © Lissy Markmiller, 2020